I haven't been very good in updating lately, and I can't even say that I'm busy. XD I'm just horribly distracted by Glee fics because the show isn't satisfying enough (and I think that due to the higher age group the show caters to, there are a lot more writers that I can tolerate and stalk) and that I need stuff to horde on while I don't have the wireless broadband stick.
BUT ENOUGH WITH THE EXCUSES.
I'm really just here to say that's I'm relatively doing good, even though I'm more tired lately for waking up early, and that I have something to pimp to my admittedly small group of LJ friends.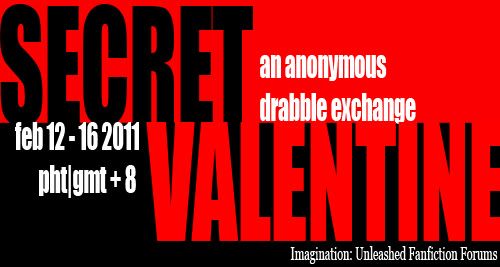 (Click the image for more details!)
Please do check it out!! ♥